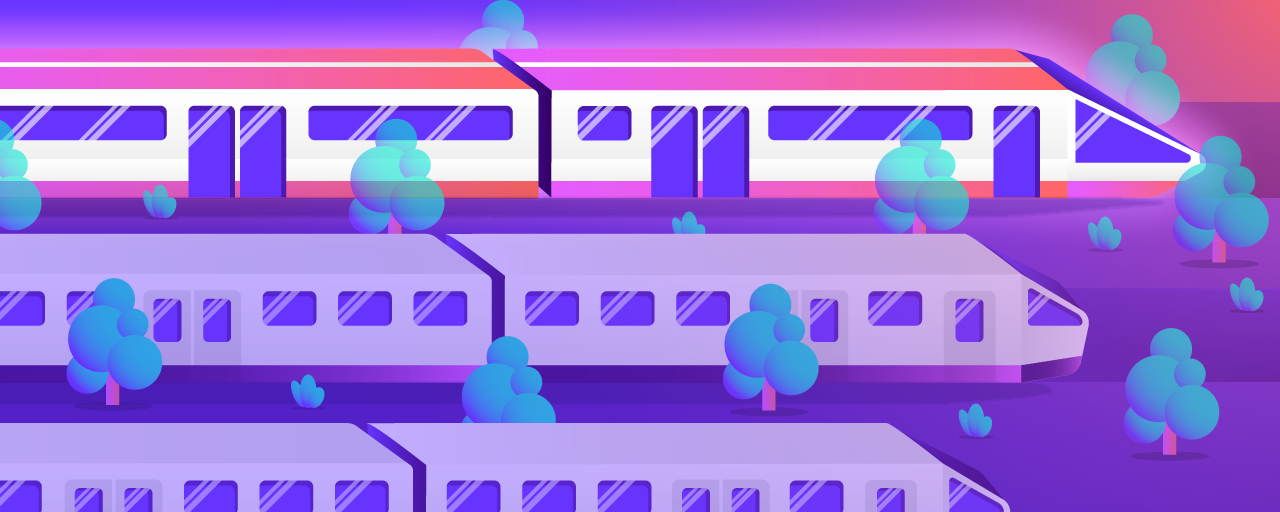 DATE:

AUTHOR:

The Easy Agile team

RELATED ROADMAP ITEMS:
New feature
Cloud
Server/DC
Programs
PI Planning & SAFe
Better connect teams with business priorities with third level hierarchy (v.5.1.0)
DATE:
AUTHOR: The Easy Agile team
Our most voted feature - third level hierarchy - is now available!
We learned from your feedback that strategic business initiatives or higher level priorities shared by leadership teams often span multiple Program Increments, and don't live inside Jira.
The problem? The work of the team is in Jira. This made it challenging to understand the bigger picture during the PI.
With an additional level of issue hierarchy, those business priorities are linked to the work scheduled to progress them.
Understand why the work is important and what's in flight
With this functionality:
Release Train Engineers and Product Managers can see the whole picture throughout the PI - helping to understand progress towards initiatives, and unblock teams to maintain momentum

Teams have context on how their work ladders up to what's most important to the business

Business stakeholders can be confident in how priorities are progressing beyond planning
Filter for a focused view
Third level issues are displayed as pills in a swimlane above the Program Board. Simply click on one or more of these pills to filter the scheduled work for a more focused view during weekly ART syncs, Scrum of Scrums and stakeholder meetings.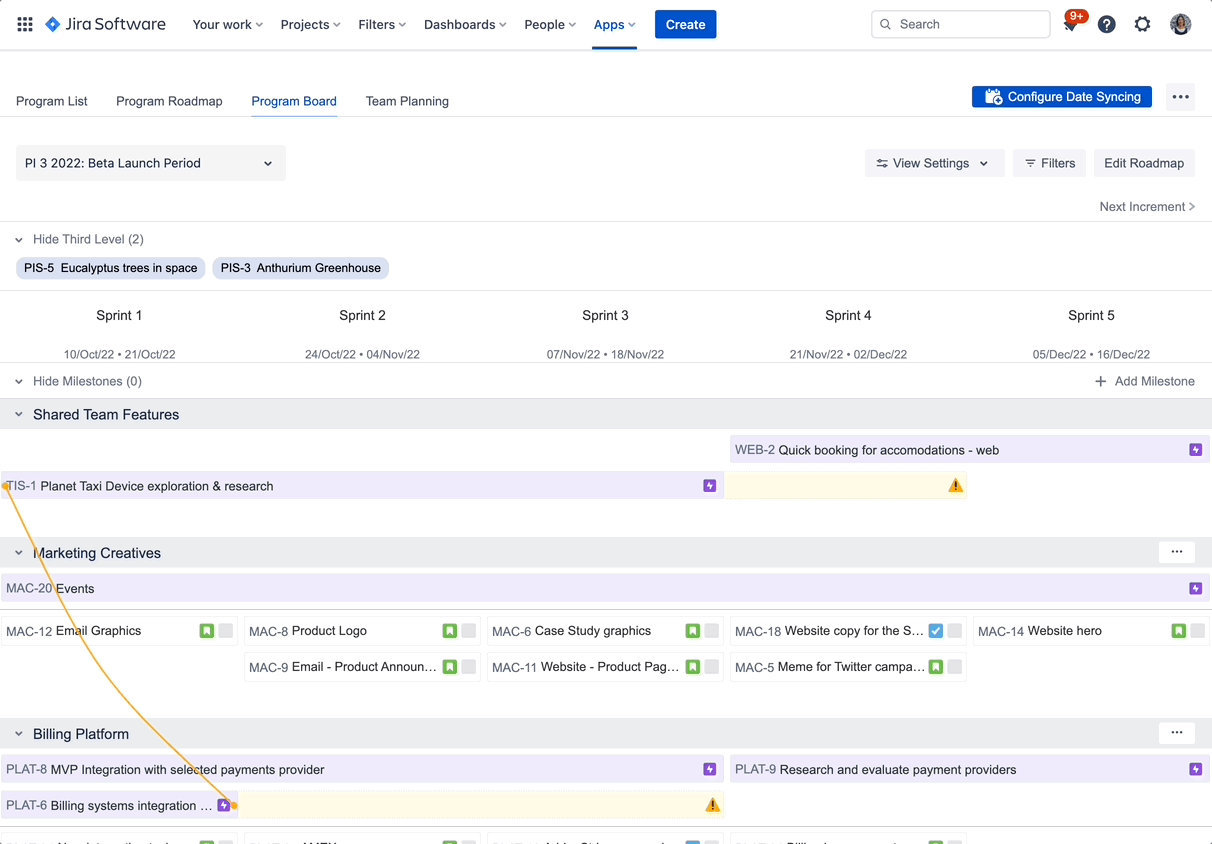 How do I create a third level issue?
Only users with 'Manage Programs' permission will be able to add an additional level of hierarchy.
For documentation on how to set up third level hierarchy, visit our help documentation.