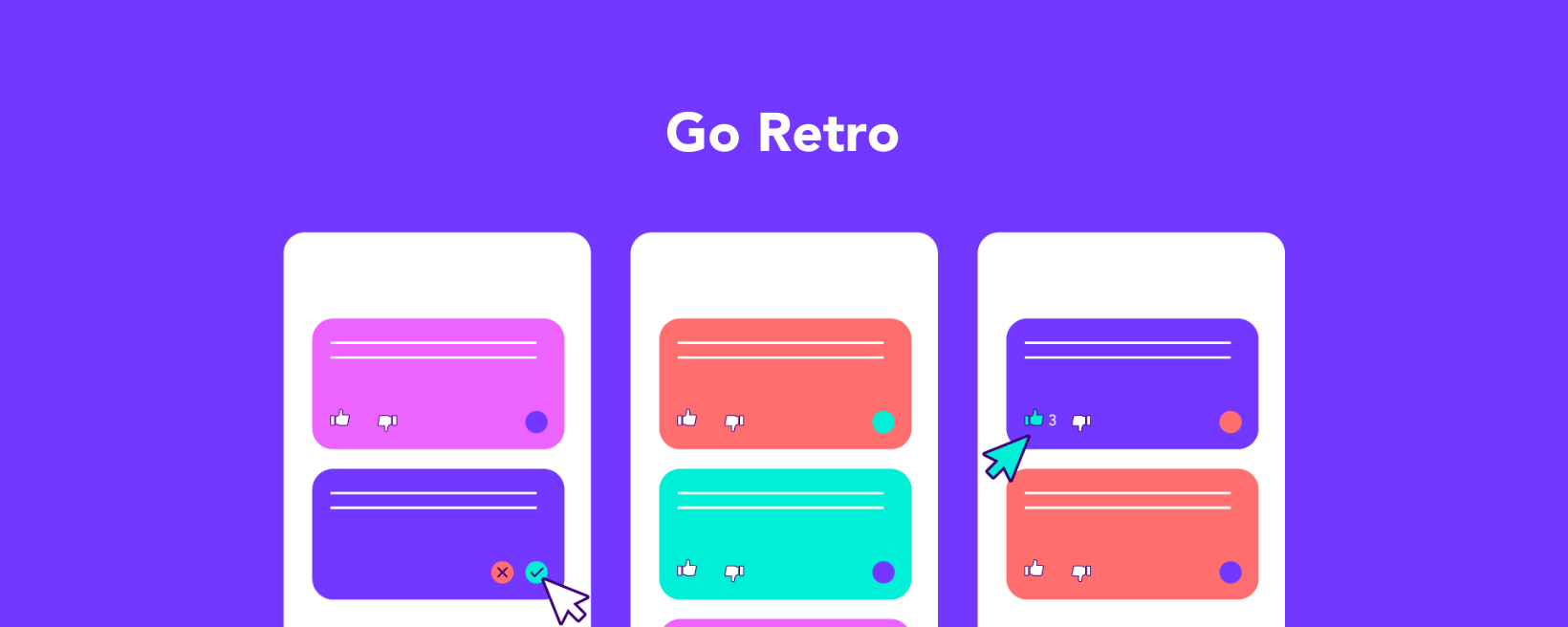 DATE:

AUTHOR:

The Easy Agile team

RELATED ROADMAP ITEMS:
Improvement
TeamRhythm
Retrospectives
New Retrospective Features for Your Team (v8.1.0)
DATE:
AUTHOR: The Easy Agile team
We've had such amazing feedback on the new retrospective functionality in Easy Agile TeamRhythm since it was launched just last month. So from the whole team here at Easy Agile, and MASSIVE THANK YOU for taking the time to let us know what you think.
Two of your clearest messages were the need for anonymous retrospective items and real-time updates on the retrospective board. And we've delivered just that, along with a little bit more.
Easy Agile TeamRhythm v8.2.0 is now available via Atlassian Marketplace for Server and Data Centre. Those of you working from a Jira Cloud instance will already have the ability to contribute anonymous items and comments in your team retrospectives and will be able to see retrospective items appear on the board as your teammates post them.
In addition, we've also added the ability to add new custom categories to your team's retrospective items. This along with our handy filter option will allow you to categorize items in the way that works best for you and your team, and then filter those items by category. You might decide to categorize retrospective items by a feature you're working on, or even by the roles in your cross-functional team. Using our category filters, you can then focus on one category at a time, to help your retrospective meeting stay focused and productive.
Learn more: