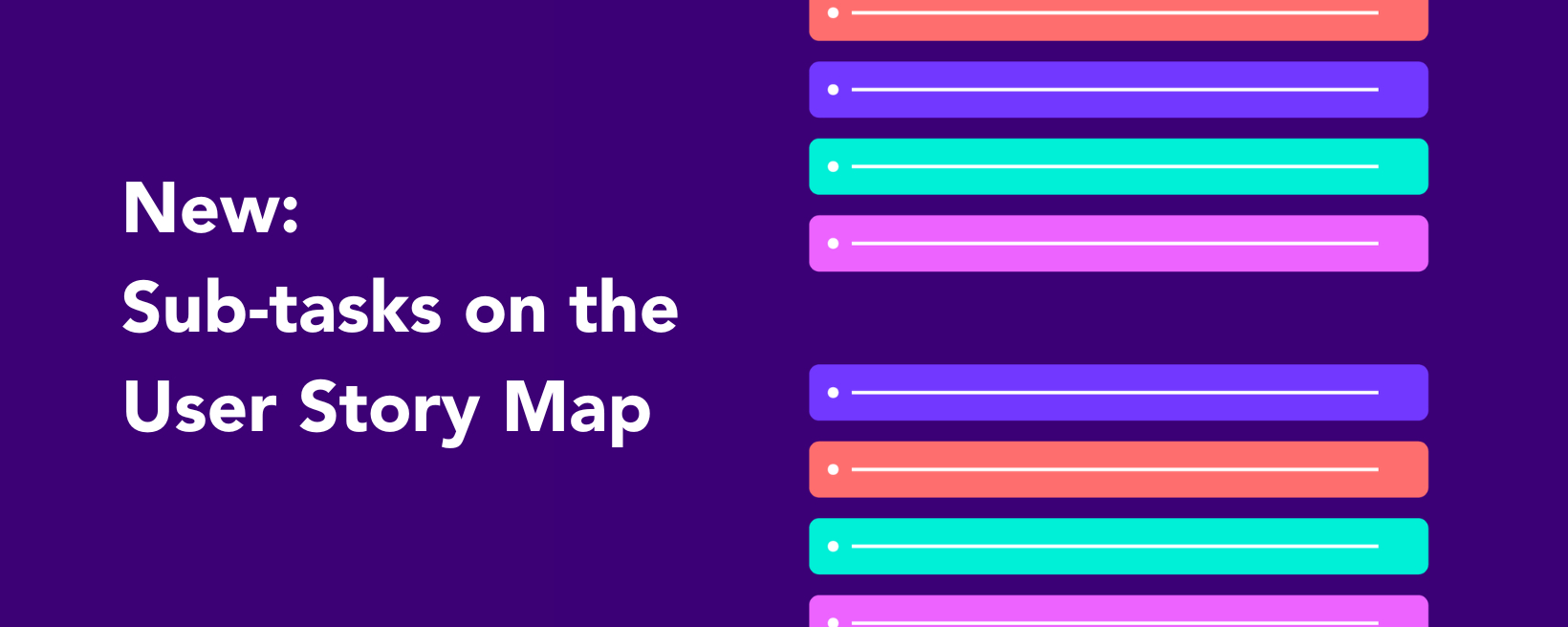 DATE:

AUTHOR:

The Easy Agile team

RELATED ROADMAP ITEMS:
New feature
TeamRhythm
Sprint Planning
Planning made easier (v.8.3.0)
DATE:
AUTHOR: The Easy Agile team
The User Story Map in Easy Agile TeamRhythm is designed to help you see your work in Jira clearly. The story map provides the visual context that makes managing your backlog and planning your sprint or version more straightforward.
So we're excited to release Easy Agile TeamRhythm 8.3.0, to help you see even more at a glance, with sub-tasks now visible beneath your stories, tasks, and bugs.
With this release, you can now see the sub-tasks linked to your Jira issues on the User Story Map, and create new sub-tasks without needing to click through to the issue view.
Sprint or version planning in TeamRhythm just got even easier, now that you're able to see your issues and their sub-tasks, along with initiatives, goals, and team commitment all in one place.