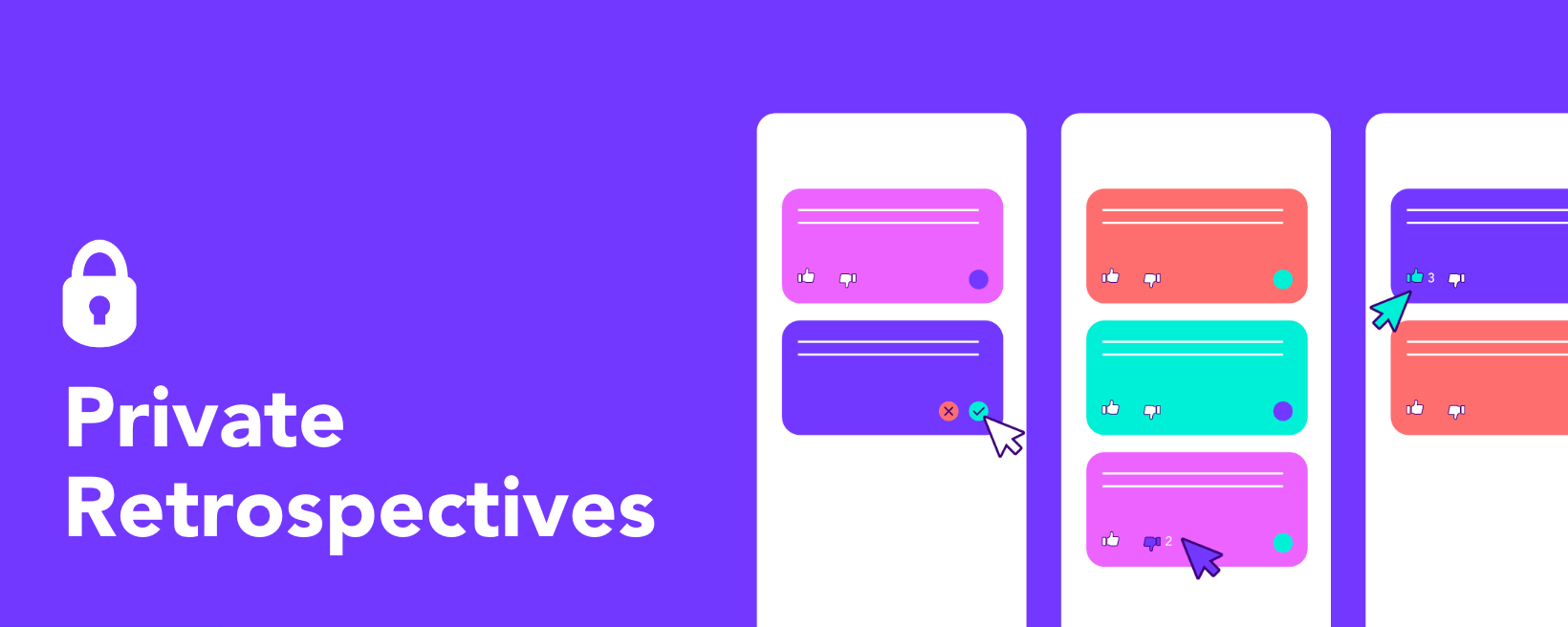 DATE:

AUTHOR:

The Easy Agile team
Improvement
TeamRhythm
Retrospectives
Control who sees your retrospective (v8.5.0)
DATE:
AUTHOR: The Easy Agile team
Retrospectives deliver the most value when all people participating feel they can be open and honest. The best way to gain the insights and ideas that help a team work better together is to ensure the whole team feels they have the psychological safety to participate freely.
With the release of Easy Agile TeamRhythm 8.5.0, now available on Atlassian Marketplace, you have the ability to configure permissions for each retrospective board. By selecting who can and who cannot see the feedback and discussion that team members have in a retrospective, we hope that team members feel empowered to raise issues freely. Because when feedback is open and honest, real action can be taken, processes can improve, and positive change can happen.
Look up - there - in the header

You may see that the header on the TeamRhythm user story map and retrospective board is looking a little shinier now. We've given our header a little facelift and made retrospective tools easier to find.
You'll also see a new addition on retrospective boards - the retro timer! Want to give the team an extra 5 minutes to add items? Or another 2 minutes for comments? We've got you covered!