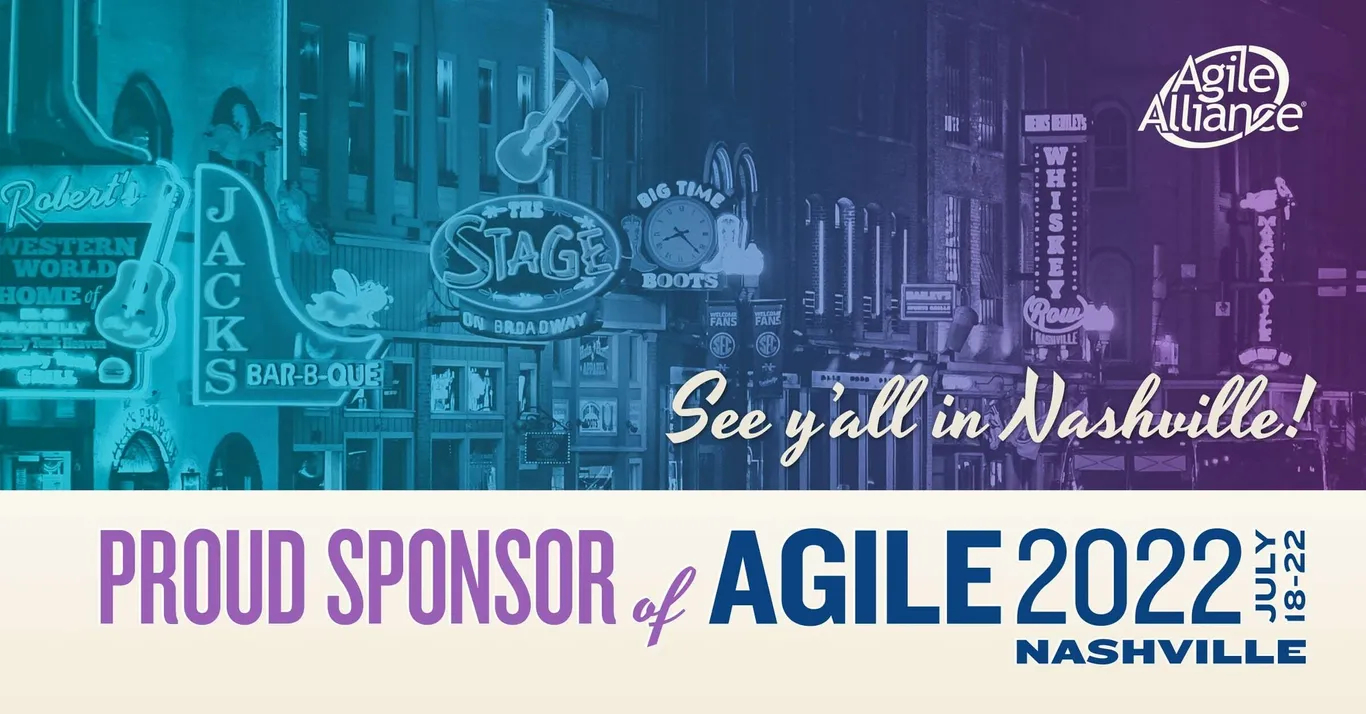 DATE:

AUTHOR:

The Easy Agile team
We're heading to Nashville!
DATE:
AUTHOR: The Easy Agile team
See you in Nashville! The Easy Agile team is proud to be a Title Sponsor of Agile2022.
We can't wait to see our customers, partners, and others within the agile community there! Our team is flying all the way from Sydney, Australia and we're excited to be able to meet with you all in person again. Be sure to stop by the Easy Agile booth to meet the team and collect some swag (we're bringing Tim Tams; you know about those, right?).
Brought to you by Agile Alliance, Agile 2022 is an opportunity for the agile community to explore, innovate, and advance Agile values and principles. Head over to our website if you'd like to book with our partnerships, sales, or customer success teams ahead of time.