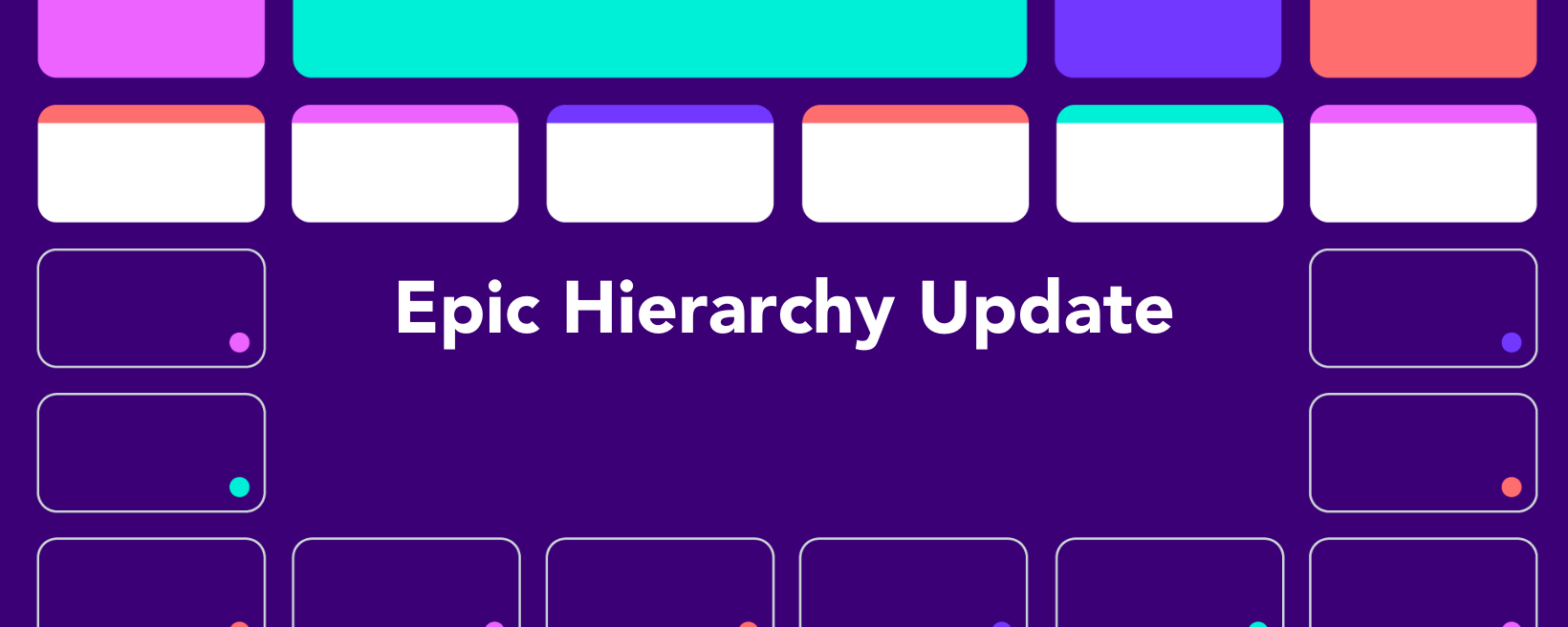 DATE:

AUTHOR:

The Easy Agile team

RELATED ROADMAP ITEMS:
Third-level hierarchy (v.8.2.0)
DATE:
AUTHOR: The Easy Agile team
The third level of hierarchy on the TeamRhythm User Story Map allows you and your team to easily see where the work you're focused on now fits in the bigger picture. Adding an issue level above your epics offers an extra layer of context that helps everyone stay on the same page.
In Easy Agile TeamRhythm v8.2.0, now available via Atlassian Marketplace, we've delivered the biggest update to User Story Map hierarchy since it launched back in November 2021. And it's all about offering you the flexibility to manage the hierarchy of your story map in the way that suits you.
With this release, you now have the flexibility to configure epics as the issues you see in your third level of hierarchy, and to reorder your hierarchy issues. You can now use our quick-create function to add new epics beneath third-level hierarchy issues, and we've enhanced your ability to filter third-level hierarchy issues, adding the option to filter by Jira Components.
We've made these changes to give you more control over what you see on the TeamRhythm User Story Map; to support your ability to manage your work in Jira in a way that fosters collaboration and gains better outcomes for your team and for your customers.
Learn more: