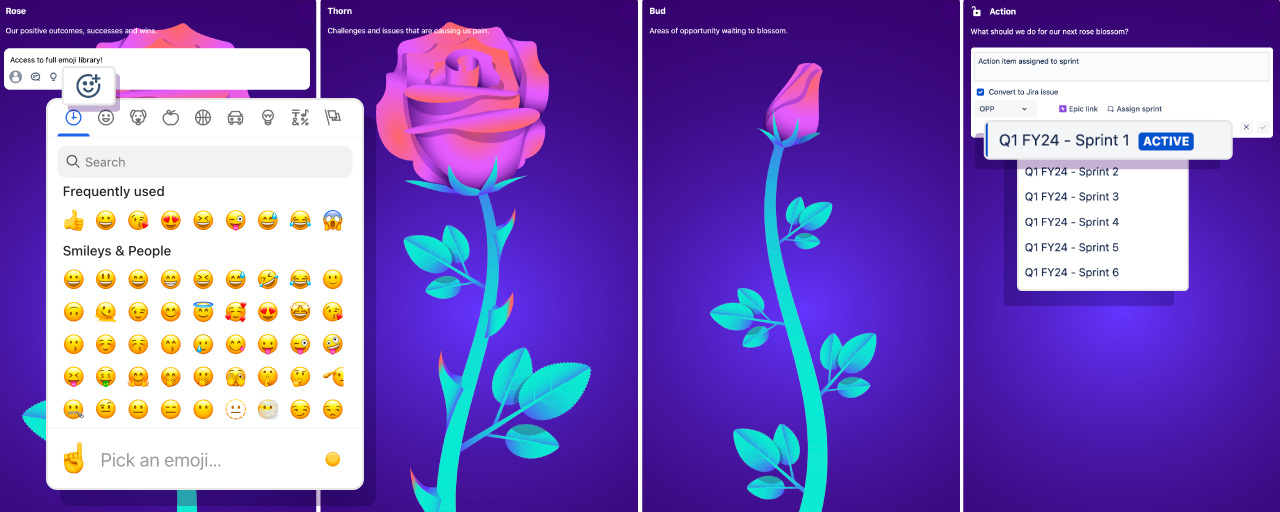 DATE:

AUTHOR:

The Easy Agile team

RELATED ROADMAP ITEMS:
New feature
Improvement
Cloud
Server/DC
TeamRhythm
Retrospectives
Complete the feedback loop: schedule retro action items + more (V.9.0)
DATE:
AUTHOR: The Easy Agile team
Create action items as Jira issues and schedule them into sprints
Retrospectives are an important space for your team to come together to share learnings, celebrate wins and reflect.
But those learnings and ideas for improvement need to be applied if we're to continuously improve.
With this release, you can complete the feedback loop by ensuring those insights are getting turned into action for your team:
Convert your action item to a native Jira issue in your team's project

Link this to an epic to give it context and save time searching in the Jira backlog

Schedule your converted action item into a future sprint - just like any other Jira issue!

With this release, none of your team's valuable feedback is lost and there's no further steps to take outside of the retro board - everything is actioned within Easy Agile TeamRhythm.

---
Bring some bling and variety to your retro
New template available
Inject some fun into your retro with the latest addition to our retro templates - the rose template. What are the buds of opportunity, thorns in your side and roses that bloomed?
Keep teams engaged by adding some novelty to your retrospective, and don't forget to check out the other templates under the 'Bling' icon.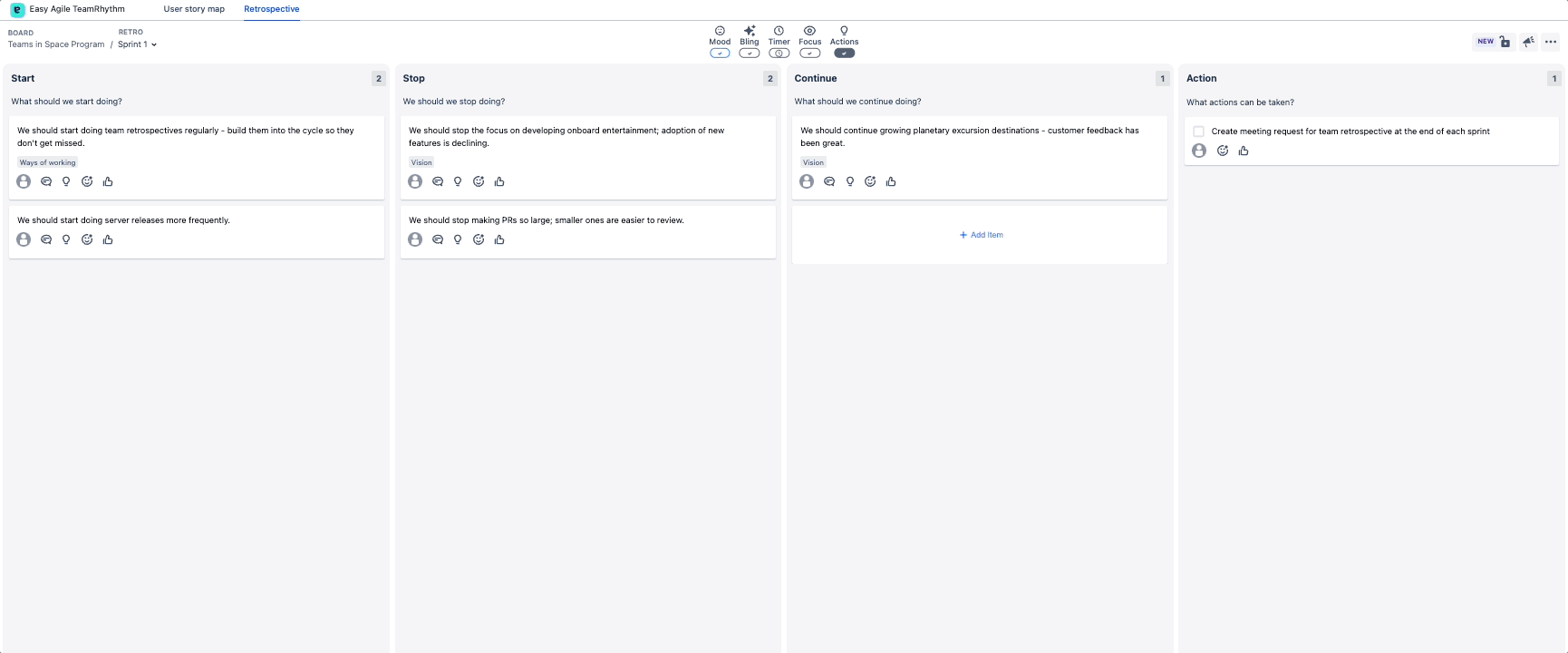 Emoji reactions to retro items
The team can share how they really feel about a feedback item with emojis now available as reactions.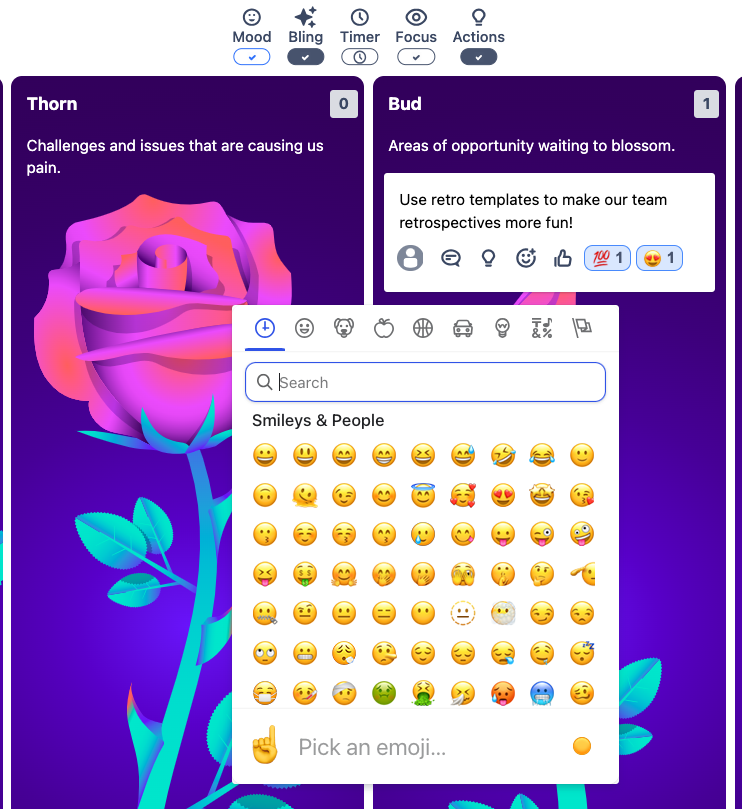 Other updates
This release also includes small improvements and bug fixes:
Users can now see the Assignee instead of the Reporter on the retrospective action item card when a retrospective action item is converted to a Jira issue

Fix for creating Epics under the Third Level Hierarchy when using the Parent Link type

Improved error message in the User Story Map when attempting to move an issue to a sprint from a deleted board
Technical changes:
Includes an automatic database migration to convert stored votes to emoji reactions on retro items on the installation of this version
Upgrade to version 9.0 to enjoy these features
Want to learn more?
Visit our Creating Action Plans and Retrospectives documentation for more information.